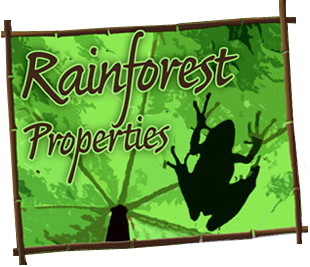 Playa Pavones, Costa Rica

Home to one of the longest lefts in the world (the wave goes on and on and on), Pavones Beach is an essential stop on any true surfer's itinerary.

When a swell is about to hit, the town itself swells with tourists. On these occasions, it is nearly impossible to find an inexpensive place to stay. Nearly everyone here is blond, bronzed, and in board shorts.

Surfers come to Pavones for months at a time (especially during the wet season, when the swells are best), and the absence of anything but a spattering of cabinas here is a testament to their passion. A southern swell is found usually between April and October.

A common tale has it that the extremely long left can last for a 2-3 minute ride on the best of days and the wave passes so close to the local cantina that you can nearly toss a beer or two as surfers zip by!

However, with powerful waves smashing into the black jagged shore, Playa Pavones is also an aesthetic treat for the occasional non-surfer who wanders into town.

Fewer surfers can be found on the beach at Punta Banco, 7km southeast of

Playa

Pavones

Beach

. Locals know that when Pavones has nothing (or when it's too crowded), they can head south to Punta Banco, a reef break with decent rights and lefts. Best conditions are at mid or high tides, especially when swells are from the south or west.

Beach Lot Leases at Pavones

A note about ownership of beachfront land: Ocean front beach lots cannot be purchased or fully titled in Costa Rica. They may be leased from local municipalities. I want to clarify the point that beach lots are not for sale.

A potential buyer needs to understand the processes involved in zoning planification, maritime zone concessions, municipal beach leases and permits of use.

Any land or ocean front lot that is available in Pavones Costa Rica has its own unique history and set of criteria, papers in process, special lease terms or concessions. The stage of these processes is an important factor in the price being asked for the lot.

It is possible to purchase an established Corporation, which has already taken the beach lot property through the full leasing process.

This process would be completed when a concession is granted, (the full leasing process). We are still in the dark ages here with municipality problems, so the majority of properties on the beaches will be best If they have a Permiso del Uso, or Use Permit. The shareholders of the Corporation become the tenants of the beach leases.

The ideal situation would be to purchase an established Costa Rica Corporation which has an approved record on file with the local municipality, and the Occupant (being the corporation) has been issued a permiso del uso.

Any further information needed to clarify why a beach concession is not ready to be granted, or perhaps one is clearly about due, can be explained by myself depending on the property in question.