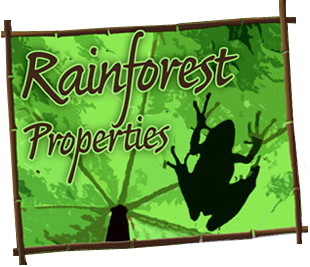 Playa Zancudo, Costa Rica

Now I can see why everyone is buying up all the ocean front lots at Zancudo Beach (*see note below about beach leases). For one thing you can't make any more. Whatever there is, is all there is. And the prices will never be better. In fact within the last few weeks some vacant lots went up $10,000 each. Got a few bucks stashed and the dream starting to fade? Better not wait, another one is about to slip through your fingers. Search my Listings and see if your lot is there!

Playa Zancudo is a laid back funky, dirt road, barefoot, no shirt community. I've heard howlers, watched the white faced and titi monkeys, stood smiling with my kids watching the sloth hang around for a couple of days, played daily in the waves and got a tan. Did some body surfing and watched a few enjoying the beach break with their boards. Now it's your turn. Ain't getting any younger. Time to go for it Now !!

Beach Leases in Costa Rica

A note about ownership of beachfront land: Ocean front beach lots cannot be purchased or fully titled in Costa Rica. They may be leased from local municipalities. I want to clarify the point that beach lots are not for sale.

A potential buyer needs to understand the processes involved in zoning planification, maritime zone concessions, municipal beach leases and permits of use.

Each piece of land or ocean front lot that is available in Zancudo Costa Rica has its own unique history and set of criteria, papers in process, special lease terms or concessions. The stage of these processes is an important factor in the price being asked for the lot.

It is possible to purchase an established Corporation, which has already taken the beach lot property through the full leasing process.

This process would be completed when a concession is granted, (the full leasing process). We are still in the dark ages here with municipality problems, so the majority of properties on the beaches will be best If they have a Permiso del Uso, or Use Permit. The shareholders of the Corporation become the tenants of the beach leases.

The ideal situation would be to purchase an established Costa Rica Corporation which has an approved record on file with the local municipality, and the Occupant (being the corporation) has been issued a permiso del uso.

Any further information needed to clarify why a beach concession is not ready to be granted, or perhaps one is clearly about due, can be explained by myself depending on the property in question.