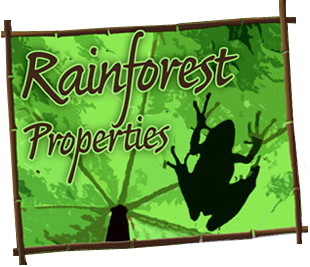 David Corella, Owner / Agent

After traveling extensively with my cameras throughout South and Central America, I settled in Costa Rica 22 years ago. I lived off grid for over nine years; no roads, no electricity on 800 acres on a marvelous beach in the Jungle, 45 minutes to the nearest town by boat only! Now that's what they call Pura Vida!..

I know what it takes to live here in harmony with the land. Working side by side with the locals I learned to build in the jungle using basic skills and hand tools, adapting to local customs and doing things the hard way. This was before cell phones and computers………we used CB radios and all building materials were brought in by dugout canoes and carried on shoulders.

When my daughter reached the age of 3 we decided it was time to move back to 'civilization' so we came into town and opened the Internet Café and Cappuccino, the first gringo owned restaurant in Golfito……….It was a hit, and I also opened my first real estate office inside my restaurant. I've been formally involved in real estate here in Costa Rica for 13 years.

Life in Costa Rica, especially in the Southern Zone is literally down-to-earth: rainforests, mountains, waterfalls and beaches. I've tried to 'tell-it-like-it-is' and often will give you details about getting to a property and what it was like so you too can get the 'real feel' through my eyes.

As a single dad co-parenting my two children I can tell you what the local schools are like and how it really is to raise children here.

If you are seriously interested in moving to or investing in property in Costa Rica, you will want practical information on living, working, cost of living, utilities, schools, hospitals and medical care. I can provide you with information about life in Costa Rica because I live, work, and raise my kids here. And be sure to read about the various towns and neighborhoods of this region because there is a lot of diversity in climate and opportunity.

I have hundreds of Real Estate Listings for you to browse, and extensive contacts with local Ticos and businesses. Contact me and together we will find the right property for you.


Rolando Mendez Rodriguez, Real Estate Agent

I am a farmer who grew up here in these beautiful highlands of San Vito Coto Brus. I have 30 years of experience working in different fields such as coffee production, agriculture, nurseries, reforestation, gardens, accountant and now, as a real estate agent. These are some of the reasons that I know very well the area of San Vito and our lifestyle.

San Vito is an opportunity for sustainable living as the ticos say PURA VIDA, because we have an excellent climate, very fertile land and space, and we can produce about 80% of the food that a human needs to live.

I think you will agree that the region is beautiful, the people are simple and friendly. This part of my country has stayed the same, as always, and here you will not find large developments like other areas. It is still very peaceful.