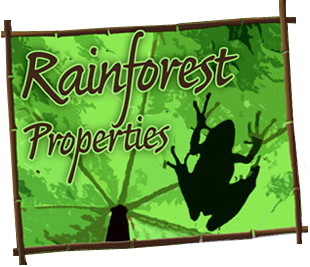 Many of my properties are in the remote mountainous regions around Rio Claro, Villa Neily, San Vito, and the rural towns and villages off the Pan-American Highway.

These listings are larger...... farms and acreage, some offering waterfalls, pasture, and great areas for reforestation projects. Because this land is off the beaten path, bargain prices can often be negotiated.

Rural Mountain Towns



The town of San Vito de Coto Brus is in the heart of the mountains and rainforests of Costa Rica. It is inland of the Golfo Dulce and just north of the border with Panama. At 3,200 ft above sea level, the cool mountain breezes are a refreshing break from the coastal heat and humidity.

San Vito is the county seat (municipalidad) of Coto Brus Canton, and provides a well developed infrastructure with amenities. Banks, internet centers, stores, restaurants, bakeries, schools, a post office, bus and taxi service, are centered in San Vito, along with government services, hospitals, and tourist businesses.

Rio Claro is located 23 kilometers inland from the port town of Golfito and 30 kilometers from Panama. A crossroad town travelers pass through on their way to Golfito or areas further south (such as Villa Neily and the Costa Rica - Panama border town Paso Canoas), it is about a seven hour drive from San Jose.